Today was supposed to be a lazy Sunday, but sense the husband is gone I figured I'd take some time to do some projects. This one wasn't on the list, I was on Pinterest and saw
this post
from Bliss ranch and fell in love! I had been wanting to redo our cable reel side table we pulled out of the wood pile awhile back, but I didn't know what I wanted to do with it. Here it is before: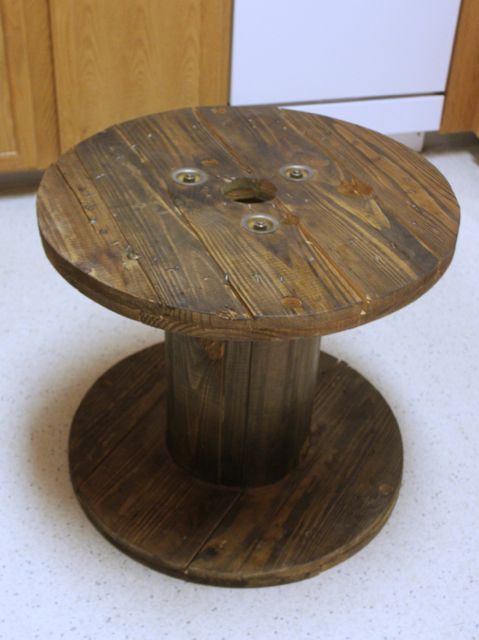 We cleaned it, sanded the heck out of it, stained and sealed it and it's been sitting in our living room sense. Her she is today:
I wish you guys could see this baby in person, pictures just do not do it justice! If you want to see the transformation, keep reading.
Warning: Lots of pictures in this post!
I printed off what I wanted it to say and layed it on the table where I liked it.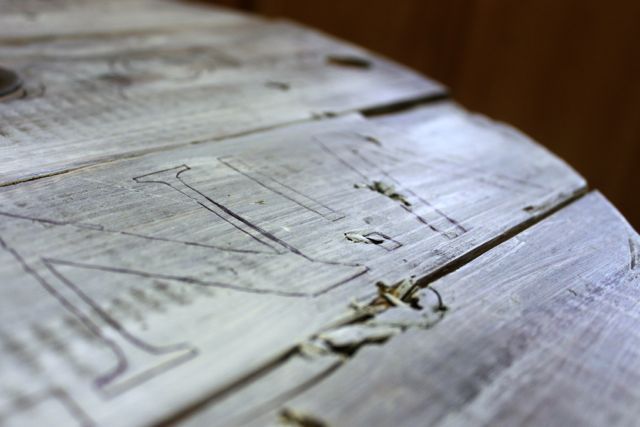 Then using a black pen, I traced each letter till my arm hurt!


Using a black Sharpie marker (I love these things), I filled the letters. I never make them perfect sense they will be sanded anyway.


I didn't do heavy sanding, just light on the edges and the letters. I usually stop here, but she didn't look right to me just yet.


So I took some basic acrylic paint and dry brushed.
Now Im starting to love her!
Sealed her with my Polyurethane semi-gloss sealer sense she will be used (and beat up by my 2 year old) daily.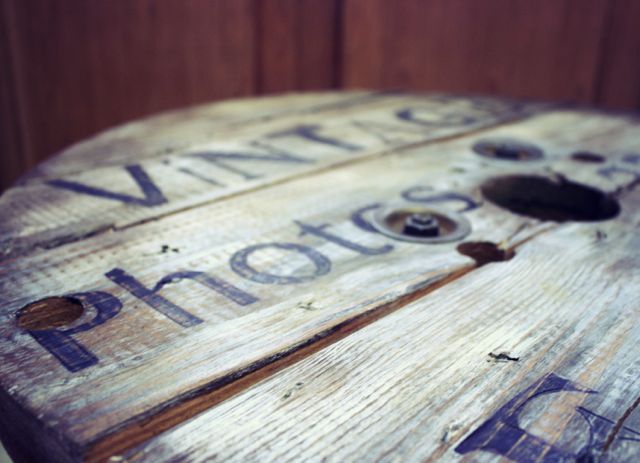 Price: Cable reel-free
Paint- already had
Stencils- made from printer

Total Cost: FREE!




PS: I have been getting a lot of questions asking how I do my letters. I have been contemplating on making a video for my blog showing you guys exactly how it is done so stay tuned!