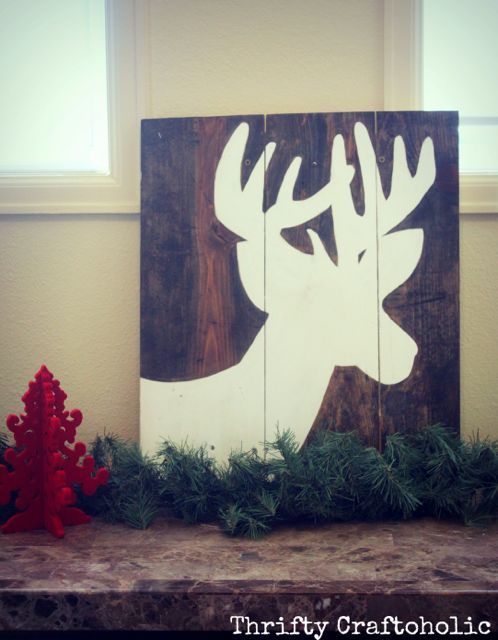 I am in the process of Christmas decorating! I love this time of year. I have a long list of things to make, as they get done i'll be sure to put them up for you guys. Here is a very easy tutorial for a deer silhouette. Enjoy!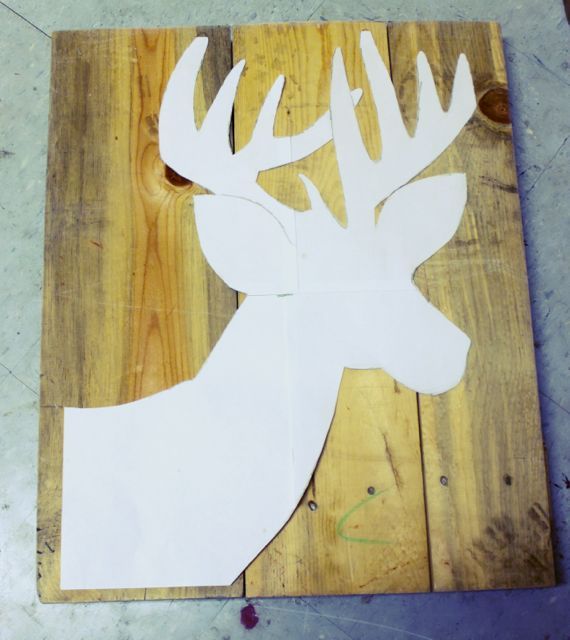 To start, I looked online for a deer silhouette, and just free handed an outline onto some computer paper taped together (Fancy I know). Then I cut it out, and laid it down on some pallet wood I cut to size and traced.
Then I painted the deer a few coats of white and filled in the background with some dark wood stain. I think this is the first piece I've done that I have not sanded and distressed. It really does not need it, it turned out beautiful! Im going to try a horse silhouette next for my son's room.