Hey everyone, I have been working on so many projects to share with you guys. My main goal right now is to get some organization in my bathroom with my jewelry and bows and all for free or super cheap of course! Today I finished my necklace holder and I will show y'all how I made it. Enjoy!

First I spray painted some hooks I had. These are actually off the end of 2 curtain rods, the curtain wouldn't fit in my bedroom window with them on so I tossed them in my craft pile and knew exactly what I would use them for.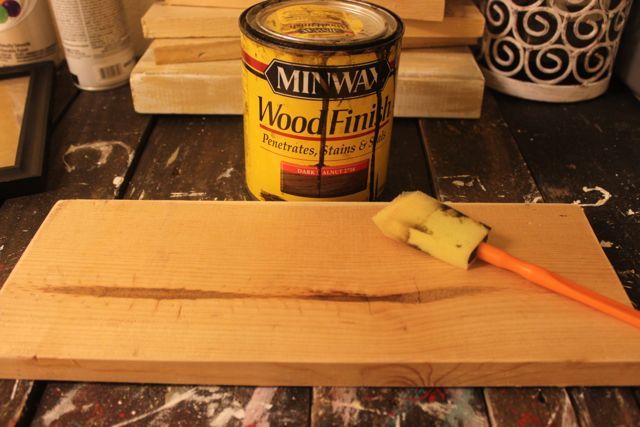 Next I decided to stain my wood instead of painting it. This is just an extra piece my husband cut for a different project and I had already sanded the edges.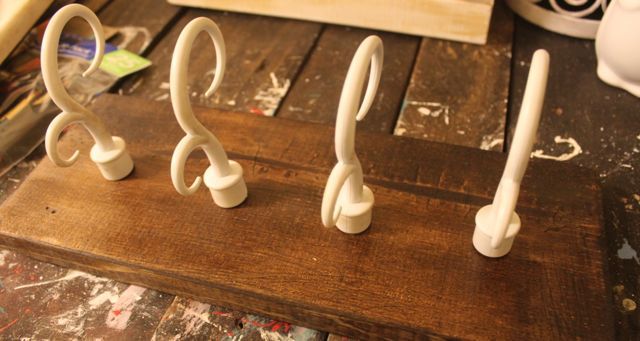 Then I measured out where to place them so they were even, and screwed them in. I ended up added some tan to the hooks they were just to white for me, then I sanded them down a bit to let the black show through, added a hook in the back and Im done!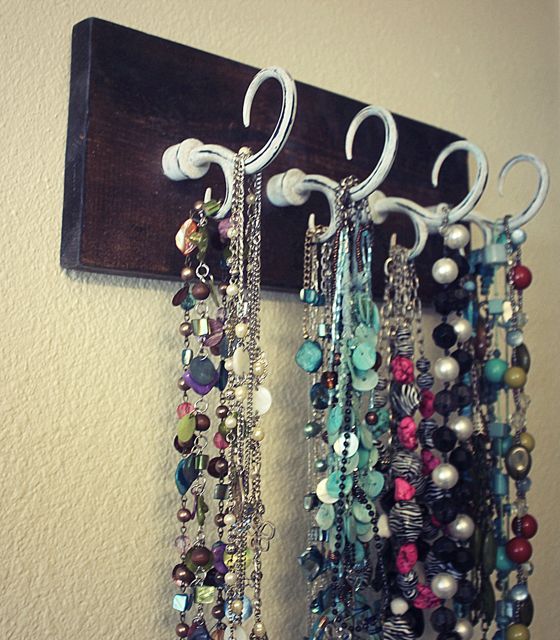 Earring holder and bow holder coming soon!