Last night I wanted to redo the mirror in our bedroom, Fall is one of my favorite times of year, (besides Christmas) so I decided to make a Fall inspired mirror to put up. It didn't cost me a penny and only took an hour to make! All you need is some cardboard, hot glue gun, rope, twine, and a little round mirror. Hobby Lobby usually has these for 50% off every other week. Let;s get started!
Start by cutting a circle out of cardboard. It dosent have to be perfect, the leaves will make it look round.
Next start hot gluing your leaves. (NOTE: For tips on how bring nature inside hop on over to
The Frugal Homemaker
.)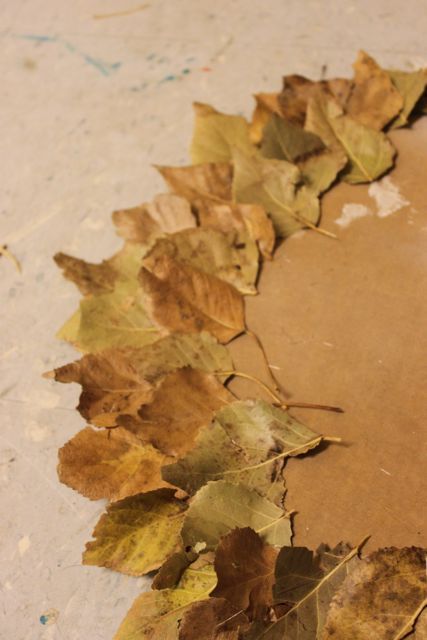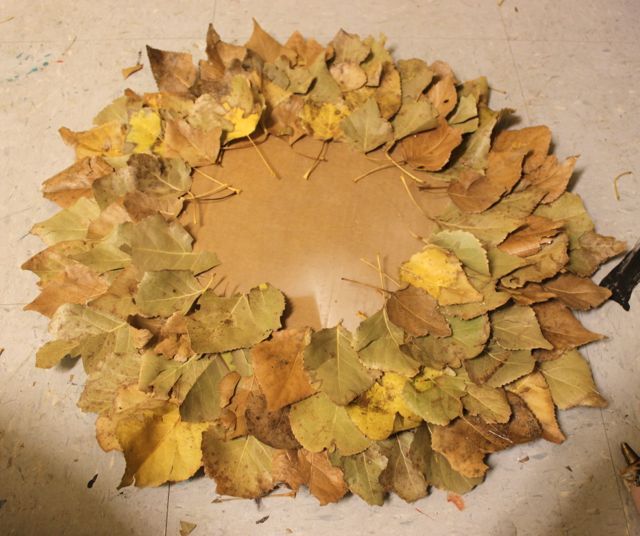 I only had to do about 3 laps before I was ready to add my mirror.
Next I wrapped some rope in twine. Feel free to your rope if you would like to, the twine just working better with the colors of my leaves.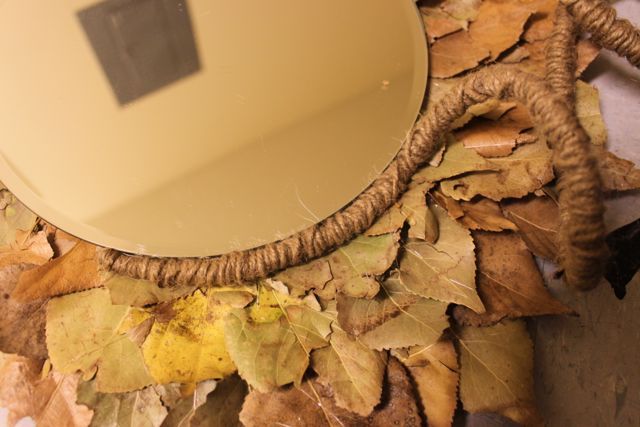 Hot glue in place, and your finished! Mine was very light, so i just added a little twine loop to the back to hang it with.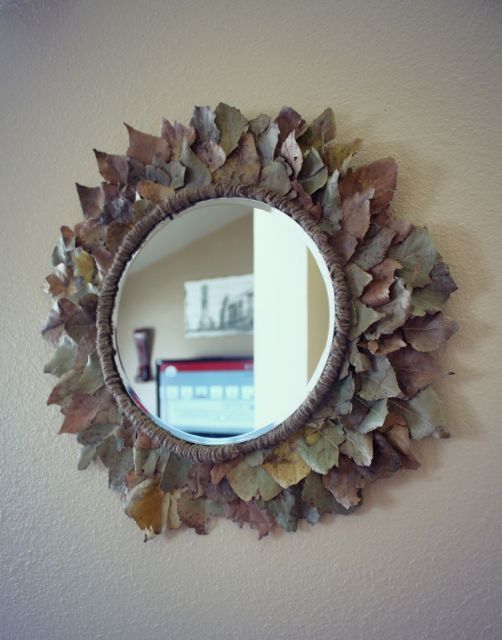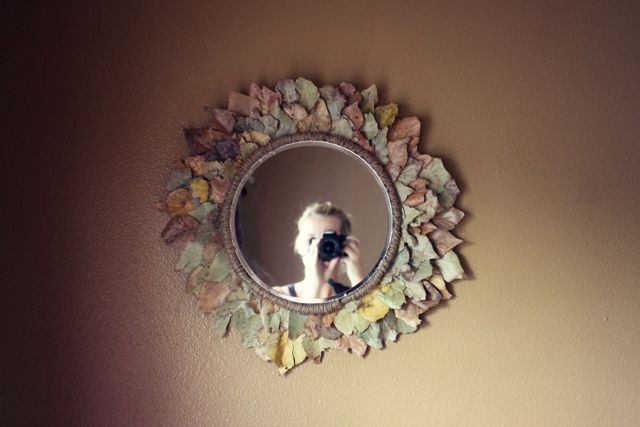 I tried it out in a few different places around the house.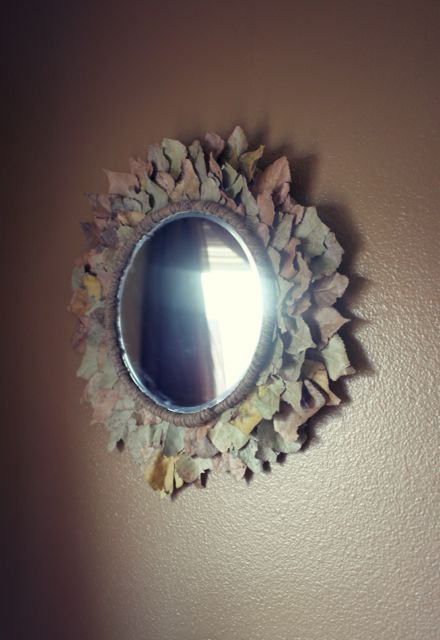 Happy Crafting!